The Canadian Sea Turtle Network is a charitable organization involving scientists, commercial fishermen, and coastal community members that works to conserve endangered sea turtles in Canadian waters and worldwide. The group won the 2007 Gold Canadian Environment Award for Conservation.
Kathleen Martin, Executive Director
Kathleen is a founding member of the CSTN. She is interested in sea turtles and how communication affects conservation, as well as the link between conservation and economic development. She holds degrees in English literature from the University of Toronto (Hon. B.A. with Distinction) and Queen's University (M.A.). Kathleen has been an adjunct professor in Dalhousie University's School for Resource and Environmental Studies and was a lecturer in the Fred C. Manning School of Business at Acadia University. She is an award-winning journalist, and the author of Kamakwie: Finding Peace, Love, and Injustice in Sierra Leone, as well as of seven nature books for children, including Sturdy Turtles and Floating Jellyfish.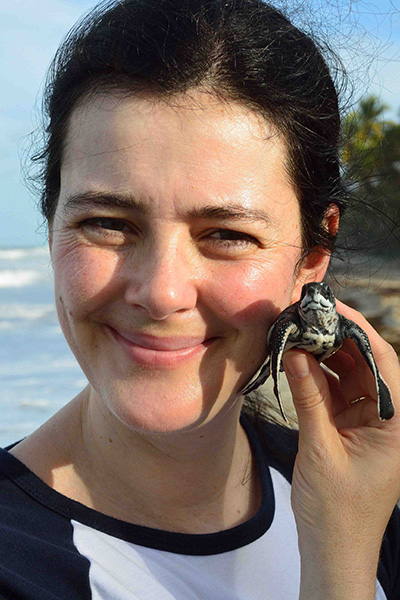 Kayla Hamelin, Assistant Director, Conservation and Education
Originally from the shores of Georgian Bay, Kayla grew up with a love of water, but her specific interest in the ocean and its creatures was sparked at a young age after a family trip to the Maritimes. Post-secondary studies led her back to the Atlantic coast, where she completed a B.Sc. (Hons.) in Marine Biology and Oceanography at Dalhousie University, and to the Redpath Museum in Montreal, where she earned a M.Sc. in Biology from McGill University. Now, Kayla combines her background in science research with her passion for science education and outreach to help study and protect the sea turtles that migrate to Atlantic Canada each summer. She enjoys going to sea on the leatherback field boat, working with citizen scientists, and welcoming visitors to the Canadian Sea Turtle Centre.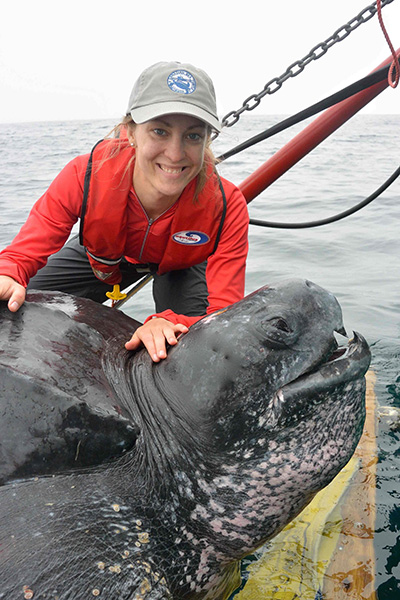 Yolana Wassersug, Assistant Director, Communications
Yolana is a home-grown Haligonian who feels happiest when she's near the ocean. She holds degrees in Theatre and Early Modern Studies from the University of King's College. She then completed her MA in Shakespeare Studies and her PhD in Renaissance Drama at the Shakespeare Institute in Stratford-upon-Avon UK. Yolana is an experienced educator and public speaker and has worked at the University of Birmingham, Dalhousie University, and King's College teaching subjects that range from business communications to baroque opera. She hosts and produces a podcast about early English literature. Yolana loves art, books, and nature. Her other passions include travel, activism, and baking.